National Association of Professional Organizers (NAPO)
Tatiana is a proud member of the National Association of Professional Organizers®. NAPO® is an organization of approximately 4,000 Organizing and Productivity Professionals all over the world dedicated to helping people and organizations bring order and efficiency to their lives. 
NAPO's mission is to serve as the organizing authority® by providing exceptional education, enhancing business connections, advancing industry research, and increasing public awareness.
Tatiana is a professional member of NAPO National and attended the 2016 NAPO National Conference in Atlanta, Georgia for advanced training and networking opportunities.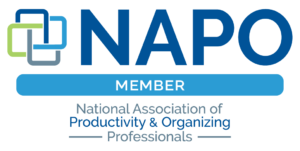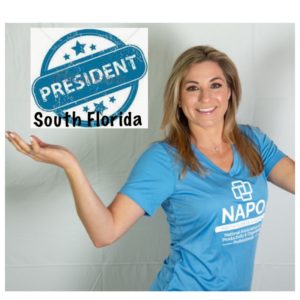 Tatiana is an Executive Board member of the sole NAPO chapter in Florida known as NAPO-South Florida. NAPO-SF is a dedicated group of approximately 40 organizers and corporate associate members in related fields. The chapter was formed in 2008 and strives to develop, lead and promote the organizing industry in South Florida. 
Tatiana currently serves as the Vice-President as well as Membership Director and Historian of NAPO South Florida. She is the former Director of Marketing. As one of the volunteers who help the chapter to succeed, Tatiana registers and welcomes new members, hosts the Miami Book Club events, manages the chapter's social media presence, photographs all chapter events, and more!
Tatiana attributes many of the recent successes of Neat with Knight to the connections she has made as a member of NAPO-South Florida and highly recommends that everyone in the industry or a related field visit a meeting to see what the chapter has to offer.